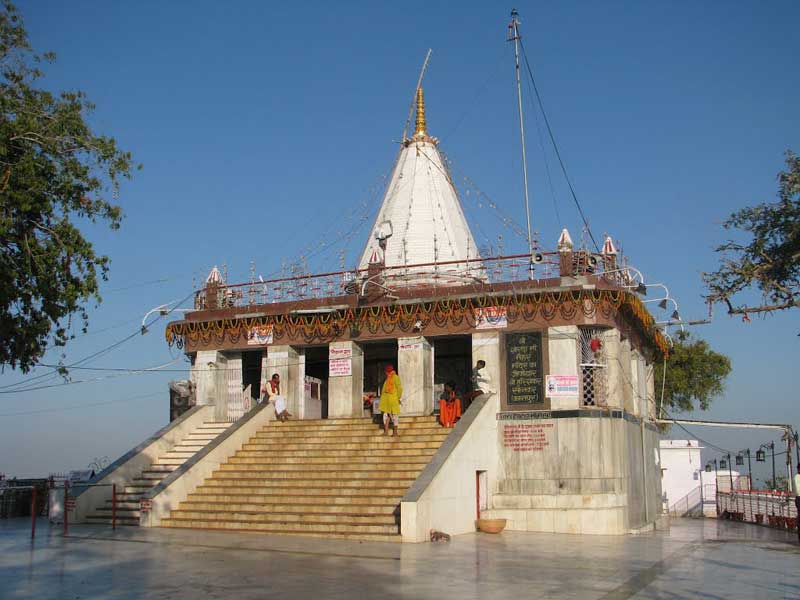 Deluxe
Navratra Special
Maihar Devi tour
About Maihar Devi Temple, Madhya Pradesh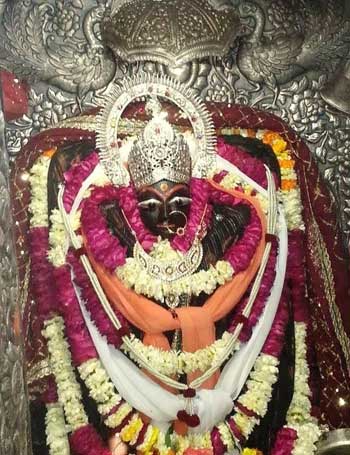 Maihar Devi temple or Maa Sharda Devi Dhaam,
Maihar Devi temple is located in Satna District of MP State. The distance between Varanasi to Maihar is 300 Km. As per Hindu believes, Maihar Devi is one of the holiest Hindu 'ShaktiPeeth' Temple. Several devotees used to Visit this temple every Purnmasi (Full Moon Day) from Varanasi, Allahabad, Mirzapur and nearby places. A huge number of visitors reach Maihar Devi for darshan during Navratri festivals from different location of India and abroad. This is due to the unflinching faith of the devotees who throng the temple premises.
The name of temple 'Maihar' is conjunction of two hindi words 'Mai' (Goddess) + 'Har' (Necklace). As per the Hindu mythology, The Necklace of goddess Sati was fell down from her dead body carried by lord Shiva, Due to that instance the place called as Maihar.
How to reach Maihar Devi from Varanasi
Planning for Maihar Devi Temple Darshan? You may choose/follow below mentioned options.
Maihar city is well connected with the Indian Railways and most of the trains going toward Mumbai stop at Maihar Station, So you can catch the train from your origin To Maihar (Station Code: 'MYR').
The roads to Maihar Devi are in very good condition, So you can hire Car, Taxi, Bus, Tempo Traveller with Vidhan Travels from Varanasi or any other location of Uttar Pradesh.
It takes 6 hours from Varanasi to Maihar by road trip. After reaching Maihar, Have some refreshment, Take Bath and ready for darshan.
You need to cross '1063' steps to reach Maihar Dham. Cable Car service in Maihar is also available to facilitate the devotees. So, if you don't want to cross the long stairs you can opt Cable Car in Maihar Devi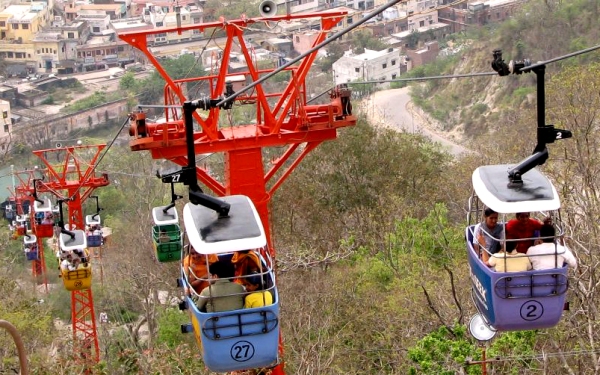 Varanasi to Maihar Devi Car rental rates
Important Information:
Running limit - 700Kms only. Distance(Kms) & Time(Hrs) are calculated from garage to garage (round trip).
After Exceeding distance limit, Extra will be charged on per kilometer basis
Toll-Tax, Parking and Inter state tax (i.e. Madhya Pradesh Border Tax) will be extra if applicable and has to be paid by customer.
One day means one calendar day(from midnight 12 to midnight 12).
Driver allowance(Rs.300 for small cars, Rs.500 for Tempo Traveller and Rs.1000 for Bus) will be charged per day for outstation.
Vehicle will go only where it can be movable and on safe road. Ac (Air Condition) will not work in hill areas and if vehicle stopped/parked.
Rates may vary for Hill Station or during Holi, Durgapuja, Diwali, New Year, Wedding, Random & Corporate use.
Rate may change as per change in price of diesel and taxes.
Tour Information and road map for Maihar from Varanasi
Pickup from Varanasi and proceed to Maihar Devi (300Km/6hrs journey). Get refreshed after reaching and ready for darshan. After rituals at Maihar Dham return back to Varanasi Tour Ends with loads of blessings of Maa Sharda.