Hire Luxury cars for Wedding/Marriage Purpose
Vidhan Travels, Provide you the various options to hire Luxury Wedding Cars in Varanasi. Our experts understand the importance of your wedding day and according to your requirements, We arrange the luxury car for marriage, which is the most important and beautiful celebrations of your life.
You can book Bridal Cars like Honda City, Corolla Altis, Maruti Suzuki Ciaz, Hyundai Verna, BMW, Audi and Mercedes for marriage purpose at very reasonable rate. Our wedding car hire experts at Vidhan Travels have had the pleasure to pleasure of providing a chauffeur driven wedding car service to happy couples across the Varanasi, Allahabad, Mirzapur, Jaunpur, Lucknow, Gorakhpur, Ghazipur, further areas for years. If you're getting married anywhere in Varanasi, Allahabad, Mirzapur and Jaunpur, contact us for a free quotation on the chauffeur driven wedding car of your choice. Wedding Car Hire Experts are here to Serve You 24X7. Get best rates of Wedding Car in Varanasi
Available luxury Cars for wedding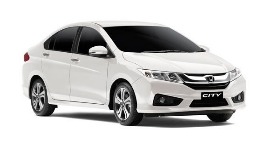 Honda City is a luxury sedan car with 4 passenger seats with sunroof feature, It's a perfect car for your marriage party. We have top models of Honda City 2017 for wedding purpose. If you are looking for a budget luxury car this is the one which can save your money. We provide Honda City in multiple locations nearby Varanasi. Request us for best rate of Honda City in Varanasi.
Toyota Corolla altis is a premium luxury sedan car having 4 seating capacity ample interior space. Corolla Altis is one of the best choice as a bridal car because of its elegant interior design and tempting exterior look. Book an Altis for wedding in and arround Varanasi.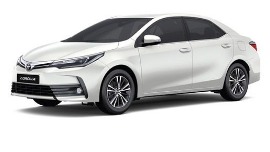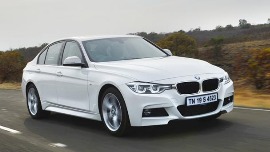 BMS 3 series is one of the most demanding luxury car for wedding in sedan segment. This car can accomodate 4 passengers. Its very demanding car for weddings due to its premium design of interior and exterior. BMW is on first priority of every grrom because of its elegant look and tempting exterior. Book BMW for wedding in and arround Varanasi.
Rates of wedding cars in Varanasi
Important Information:
Decoration charges are not included in price.
Rs 1500 will be charged extra for cleaning.
Any kind of damage in car will be chargable.
Vehicle will go only where it can movable and on safe road. A/c will not work in hills areas or stopped/parked vehicle.
Rates may vary for Hill Station or during Holi, Durgapuja, Diwali, New Year, Wedding, Random & Corporate use or in case of fuel price hike.
Rates may change if changes in price of diesel and taxes.